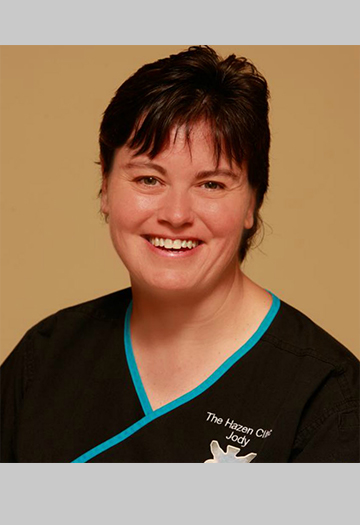 About Me
Jody Wilson brings over 20 years of experience in Accounting and Administrative Support to the clinic. Jody joined Dr. Hazen, DC and his wife Dawn Cormier-Hazen, ND over 12 years ago and throughout the years has implemented her strong organization and communication skills to oversee the day-to-day needs of the clinic, its health care providers and clients.
Prior to her commitment to the clinic, Jody worked as an Executive Administrative Assistant to the partners of Famme & Co., Chartered Accountants and as a Medical Administrative Assistant to the staff of Life Labs (formerly MDS Labs) here in Stratford.
Jody's diverse education includes studies in Business and Secretarial Administration, Medical Administration and Terminology, Accounting and Reflexology and Certified Laser Technician. Jody also continues her studies to become Registered as a Massage Therapist.
Jody currently resides happily in St. Marys, ON with her Husband, Jeremy; Daughter, Kiara; Baby Girl Aislinn and her beloved Black Lab, Jed.